Hello Linux Geeksters. GIMP 2.8.6 has been released. As you may know, GIMP (The GNU Image Manipulation Program) is an open source photo editor, working on both Linux and Windows.
GIMP 2.8.6 comes with many bugfixes and new features. Four months have passed since the last update of GIMP, and the developers have worked hard in all this time.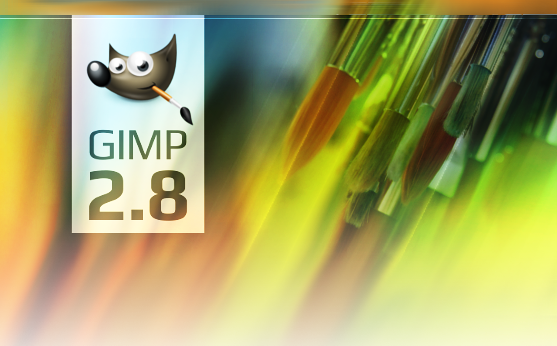 Full list of bugfixes and new features, from the offial announcement:
Core:
Fix saving to URIs, it was broken to only allow exporting, and fix save/export of compressed files
Fix brush spacing for drawing in any direction
Increase the maximum size of clipboard brushes and patterns to 1024×1024
Make sure data objects are saved when only their name was changed
GUI:
Don't allow single-window docks to shrink smaller than their requisition
Make sure a single-window's right docks keep their size across sessions
Allow to change the spacing of non-generated brushes again
In single-window mode, make Escape move the focus to the canvas, and beep if the focus is already there
Be smarter about unavailable fonts, and don't crash
Make clicking the single-window's close button quit GIMP
Make view-close (Ctrl+W) only close image windows and tabs, not docks
Libgimp:
Add SIGNED_ROUND() which also rounds negative values correctly
Plug-ins:
Make GIMP_PLUGIN_DEBUG work again after GLib changed logging
Fix zealous crop for transparent borders
Gimp 2.8.6 will be added soon in the default repositories for Ubuntu 13.10 Saucy Salamander, and will be available in this PPA ppa:otto-kesselgulasch/gimp, for Ubuntu 13.04 Raring Ringtail, Ubuntu 12.10 Quantal Quetzal and Ubuntu 12.04 Precise Pangolin.
Because compiling from sources may give headakes for the impatient geeks, I propose you to wait (a few days) until it will be added to the PPAs.
To install GIMP 2.8.6 on Ubuntu 13.10 Saucy Salamander do:
$ sudo apt-get update
$ sudo apt-get install gimp
To install GIMP 2.8.6 on Ubuntu 13.04 Raring Ringtail, Ubuntu 12.10 Quantal Quetzal and Ubuntu 12.04 Precise Pangolin, do:
$ sudo add-apt-repository ppa:otto-kesselgulasch/gimp
$ sudo apt-get update
$ sudo apt-get install gimp