Hello Linux Geeksters. As you may know, QGifer is a simple software, that allows you to convert video files to GIF images. It also have some useful functions, like crop video, add text to images, apply filters and many more.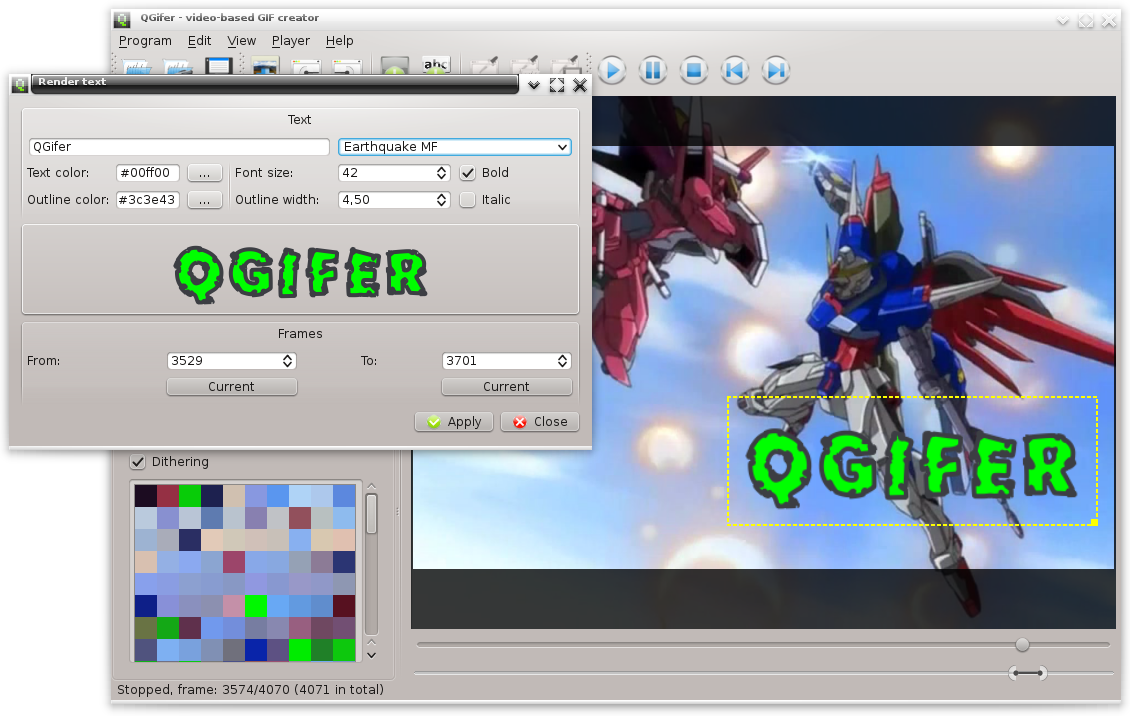 The downside is that you have to cut the part of the video you want to gif yourself, but this can be easily done with some cli tools like ffmpeg, mencoder or avconv.
In this article I will show you how to install QGifer on Ubuntu 13.10 Saucy Salamander, Ubuntu 13.04 Raring Ringtail, Ubuntu 12.10 Quantal Quetzqal, Ubuntu 12.04 Precise Pangolin, Linux Mint 16 Petra, Linux Mint 15 Olivia, Linux Mint 14 Nadia and Linux Mint 13 Maya.
Because QGifer is available via PPA, for Ubuntu and Linux Mint, all you have to do to install it is:
$ sudo add-apt-repository ppa:samrog131/ppa
$ sudo apt-get update
$ sudo apt-get install qgifer